Drive-DeVilbiss iGo2 Portable Oxygen Concentrator #125D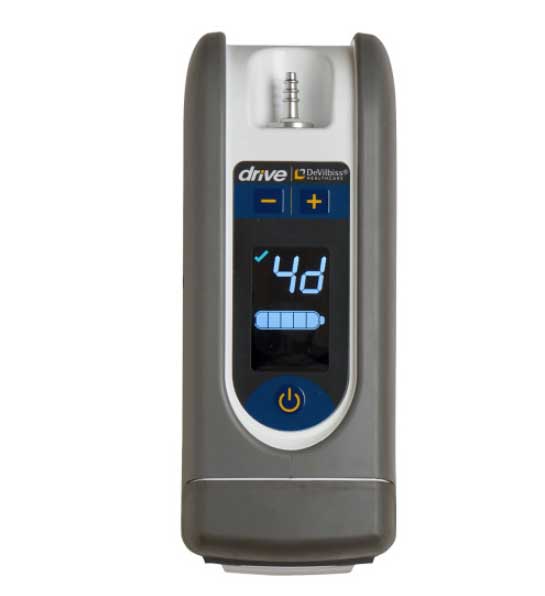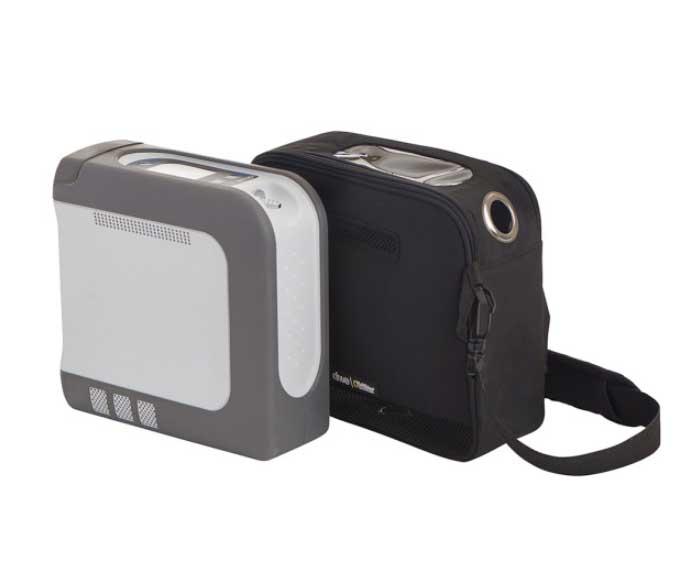 Drive-DeVilbiss iGo2 POC is a new portable oxygen concentrator providing oxygen for O2 patients. This concentrator is small, compact, and easy to carry. It offers pulse flow oxygen and is equipped with a battery for greater portability. It operates from three different power sources: AC, DC, or battery. Take this concentrator with you in your car, RV, or boat.
Vitality Medical carries iGo2 Replacement Parts and Accessories. Individuals who use oxygen may also want to consider other oxygen accessories like oxygen tubing, nasal cannulas, and pulse oximeters. Drive-DeVilbiss manufactures other products for home oxygen patients, including the Compact 5 Liter Oxygen Concentrator, the original iGo, and the iFill ReFill Station.
Product Features and Benefits
Lightweight — weighs five pounds with battery, carry case, and carry strap
Small compact design for easy carry along
SmartDose Auto-Adjusting Conserver Technology
Rugged design
No filter replacements
Large, easy-to-read LCD screen
Ramps up with breath rate
Protective rubberized casing
Light-up battery indicator
Longer nipple adapter prevents kinking
Easy battery loading and replacement located the top of the carry case, not the bottom
Most sensitive conserver trigger on the POC market
Audible alerts for low battery, low oxygen output, no breath detected in PulseDose mode, high temperature, or unit malfunction
Control panel designed to be easily viewed whether sitting on the ground or under an airplane seat
Storage space on carry case for two additional batteries
Specifications Summary
Product Numbers: 125D, 125D-XB
Dimensions: 3.5 Width x 8.4 Height x 8.6 Length Inches
Weight: 5 Pounds
Oxygen Purity: 90% +4/-3
Sound: 41 dBA
Battery Duration: 3.5 hours @ setting 2
HCPCS Code: E1390
Manufacturer: Drive Medical – DeVilbiss
Manufacturer's Warranty – 5-Year (Machine), 3-Year (Compressor), 1-Year (Sieve Beds and Battery)